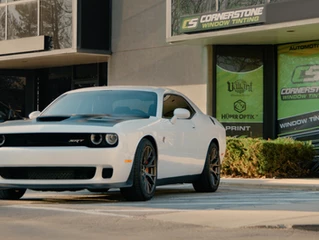 New! Challenger Hellcat Production Video
It's been one heck of a month for us! We've been busy getting the word out about our new location and getting settled into our new shop.
This past week we tinted some REALLY nice cars. A Lexus IS350, an Audi S5 coupe, a Challenger Hellcat, Infiniti JX35 and more!
We also had our media friends come in again and film our window tinting install on the 2016 Dodge Challenger Hellcat.
The production was amazing and a lot of fun to shoot!
We are currently finishing up the editing portion of the footage, but stay tuned because we will have the video uploaded very soon!
Thanks for stopping by!