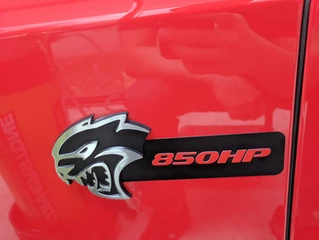 2017 Hellcat gets some special touches!
Recently we had a former customer stop in with a unique request. They had their 2017 Dodge Challenger Hellcat tuned to 850HP and wanted a decal to proudly display it! We were able to design and apply a unique decal unlike any other.
In addition to that, we also were able to wrap some cool inserts for his custom Asanti wheels. We wrapped the trim around the outer lip red to match the color of the car.
Call us for a free estimate on any custom project you may have for your car! …until next time!