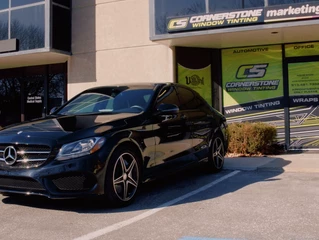 2016 Mercedes Promo Video
Hey Guys and Gals!
Last week we had some friends in the media industry from out of town visit us and film as we worked on a beautiful new 2016 Mercedes-Benz C Class sedan.
They commuted from several hours away, filming for approximately 6 hours a promotional video for our new store opening. They were amazing and had entirely edited and finished the video within 4 days.
We were ecstatic to see what they were able to accomplish though it was certainly a first for us as we've never had to work on a vehicle in our bay with lots of expensive cameras all over the place. We certainly did have a great time with them! They shot tons of footage of us working and even had a drone recording us as we parked the car! We have uploaded the video to our homepage as well as our Facebook and Twitter pages.
The video was an instant success and we hope to provide more in the very near future, but in the meantime, stay tuned and thanks for stopping by!